We're seeing wellbeing.
At Piedmont, we've worked together to create a culture that encourages smart healthcare choices and improved health. And, now, we're seeing it in action. We're seeing wellbeing—and we're seeing it everywhere.
Piedmont offers the rewards programs that provide security and help you and your family thrive. You set personal wellness goals and make them happen. Part of that is taking a closer look at your benefits during Open Enrollment so that you and your family are seeing wellbeing for years to come.
On this site...
Learn about your benefits at Piedmont, what's new for this year, how they work and what you need to do to enroll in coverage for 2018.
My Benefits
Key Deadlines
New Hires or Newly Eligible:
Enroll within 31 days of employment
Qualified Life Event:
You have 31 days from the date of the Qualified Life Event to make updates.
PHC & Me
Your benefit offerings make up PHC & Me — Piedmont's one-of-a-kind total rewards program that helps you and your family see wellbeing.
Who Is Eligible?
There are specific criteria and rules for employees and dependents to receive benefits coverage from Piedmont in 2018. Benefits eligibility begins the first of the month following 30 days of service.
Full-time Employees

Scheduled to work at least 64 hours per pay period

Part-time Employees

Scheduled to work at least 32 hours per pay period
How to Enroll
Onsite (Piedmont's network): Log in to PeopleSoft HCM ESS using your (1) Employee or Network ID and (2) Password.

Confirmation: After you enroll, you will have the opportunity to print your confirmation statement in Peoplesoft HCM ESS.

Benefits ID Cards will be mailed to you within a few weeks after enrollment, if applicable.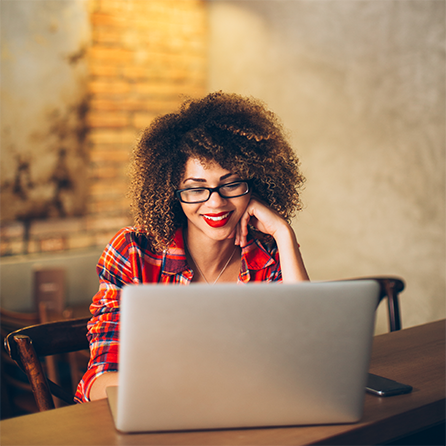 Qualified Life Event:
A broad term for major events like marriage, divorce or legal separation, childbirth, adoption, or when you or a spouse gains or loses other benefits coverage.
If you are unsure of whether your event is a qualified life event, please call the HR Service Center at 678‑503-1900 within 31 days of the event to learn your options. You may be required to provide documentation that the qualified life event occurred before making any benefits changes.
What I need:
Health plans (medical, Rx, dental, vision)
Healthy Incentive Account (HIA)
Flexible Spending Accounts (FSAs)
Insurance (Life, AD&D)
Retirement plans
Time Away (PTO, maternity leave, disability leave, leaves of absence)
What I earn:
Base pay
Premium pay
Incentive pay
Employee referral awards
What I achieve:
Performance excellence
Education assistance
Skills training and professional development
Piedmont Career Pathways
Recognition programs
Service awards
Nurse Residency Program
What I want:
Community involvement
MyHealth360 wellness programs
Voluntary benefits
Flexible scheduling
Adoption assistance
Employee Assistance Program (EAP)
Sharing Club
Employee Discount Program
Bright Horizons (benefits for working parents and caregivers)
Employees
Coverage is included for full-time employees scheduled to work at least 64 hours per pay period and part-time employees scheduled to work at least 32 hours per pay period.
Dependents
In addition to enrolling yourself in Piedmont's benefit plans, you also may choose to cover your eligible dependents. Eligible dependents include:
Your spouse/domestic partner
Your children under age 26 (includes your or your spouse/domestic partner's natural children, legally‑adopted children, legal wards and stepchildren)
Dependent Verification
To contain health benefit costs for our employees and all eligible dependents, when you enroll your dependents in Piedmont's medical plan for the first time, you will be required by an independent verifier (Aon Hewitt) to provide documentation of your dependents' eligibility. If you do not respond to the request, or if a dependent is determined ineligible for such coverage, then coverage will end on the last day of the month of cancellation and such dependent will be ineligible for COBRA coverage. If you are enrolling new dependents in medical coverage for the first time, please watch for a mailing from the Dependent Verification Center in early 2018 and be sure to respond timely.
Spouse/Domestic Partner
If your spouse/domestic partner has medical coverage available through his/her employer, he/she is not eligible to enroll in Piedmont's medical coverage. Domestic partner coverage is available for medical, dental and vision benefits. You will be required to complete a Domestic Partner Affidavit, and you will be taxed on the full cost of the benefit for your domestic partner.
When you enroll your dependents in our benefit programs, you will be required by an independent verifier to provide documentation of your dependents' eligibility.
Your spouse/domestic partner is eligible for coverage under the Piedmont benefit plans if they are:
covered by Medicaid
covered by Medicare
covered by Retiree Medical
self-employed
employed by a company that doesn't subsidize the cost of medical insurance
Piedmont benefits may be considered secondary. Please refer to your Summary Plan Description to determine which plan is primary.